Still have NOT retrieved my mini journal from tai jia's thumbdrive so here's just a visual update on my journey to Melbourne until Chinese New Year. Enjoy :

Err. not exactly Melbourne yet but slightly less then 24 hours before.
The RVN's and I went to Putrajaya. Haha. Old memories.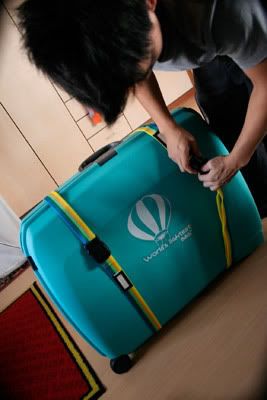 It only hit me that i was leaving when i was strapping my gay ass luggage bag.
I sat down alone for like an hour right after gene left (he took the pic).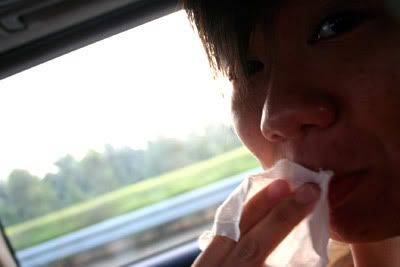 My sister, en route to KLIA. This one i cannot tahan la.
She just hugged me and cried. Sigh. Miss you, dina.
Smelly la yoouuuu.



Weeping, but there's always room for photography for Zillieman.
The ficker right at the end's putting up a middle finger if u look at it properly.
Mahai.



Bangkok Airport. I transitted there.



I can see the kangaroos already.



The first thing i encountered as I stepped into Gene's room.
I knoew Melbourne was going to be goooood. Haha.



Gene's one crazy muthafucka.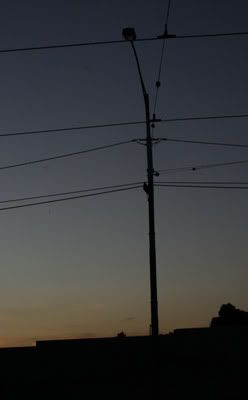 8.15pm @ Swanston St.



Up Swanston St. and the most beautiful woman
in the world.



Down Swanston St. Midnight.



RMIT Old Village. Where Stesha stays.
Dang, innit?



My first breakfast in Melbourne. Roti Bakar and Eggs.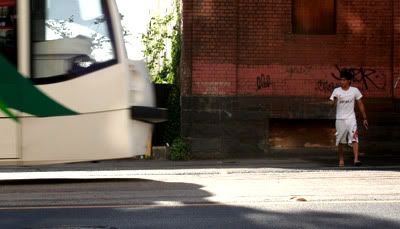 Munfye, getting hit by a tram.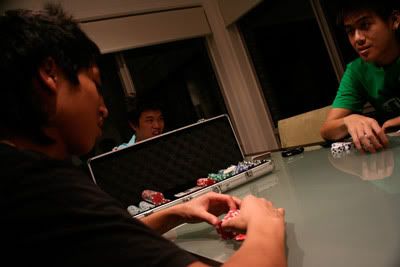 Poker night, CNY. Yes, peeps.. Those are chips, in a sniper
rifle bag. Haha, it looks like one!


Okay babes, got class tomorrow. So i'll post up the artsy pics in 24 hrs time. Zillieman out.