Sorry for the delay but to everybody out there Meeeeeerryyy Christmaaas! Although it's KINDA closer to New Year's Day now. Gah, am I gonna party my fuckin' brains out on the 31st. Anyways I'm suppose to pick my dad up from somewhere now so I'll just post this pic up for u Man Utd fans. I'm sure this has to be one of THE moments of the season.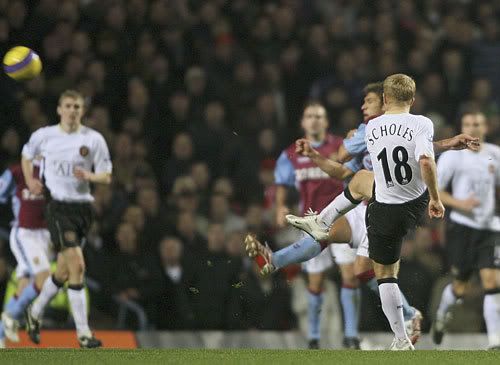 Didn't your heart just fucking stop when this happened?


Till next year, toorah.