Haha. Raya raya raya. Everbody loves raya don't they?

Well, I do.. At least.

My open house lasted for 2 whole days (first 2 of raya) but my friends came only on the second night of raya. Almost everybody from everywhere came. DJ boys and girls from '86 to '90 batch came (although patrick was the only one from '89 batch), friends from Limkokwing, family etc. Well, this wasn't ur very 'raya' raya.. Cuz er.. Got lar. =] Not a load of photos from that night but I do have tonnes of group photos though.. Enjoy :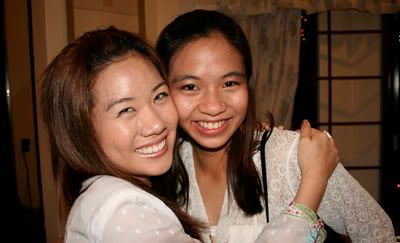 Not a group photo, but i think they look really good here.
Khing Wei and Agnes.


A few RVN first ladies. King's, Kevan's, Shaun's and Ken's.



The men and woman in traditional clothes.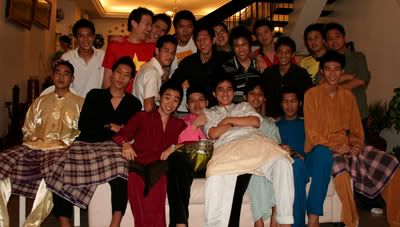 The Men.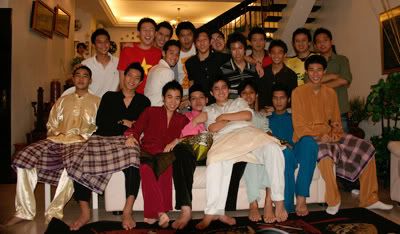 The Men again.




The Ladies with er.. Me.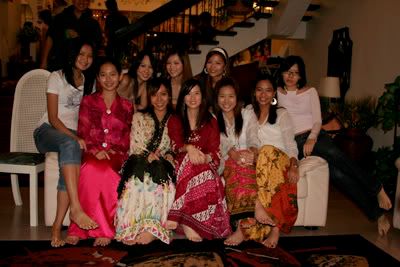 Just the Ladies.






Me and old classmates.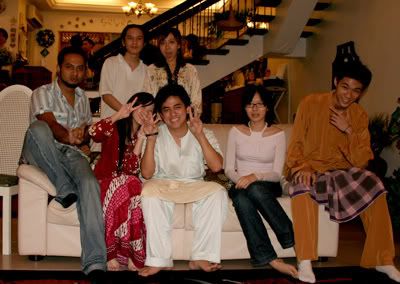 The products of Limkokwing.
Not very innovative.. Ain't it?



The RVN's.



MY first lady and I.





The whole group.


So that's my raya.. How's urs?