Wellll.. Some people claim that i happen to do extremely well with woman. Like i'm somekinda playa' who has dozens of ladies just waiting to get it on with Zillieman. Well, fuck la. I happen to be shit with woman, really. I'm shy, i tend to stutter when on first dates and i just happen to screw up the second every single time!
(Well, it was all different with *her)

However, i'm proud to say, i did get lucky on a number of occasions. (Not "lucky" lucky lar, just lucky) Well, 6 to be exact. So here i go, in chronological order: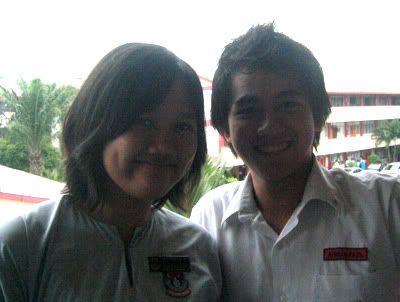 Izzati "My first" Ariff (2000)


Well this's like my only photo with her. It was taken on the last day of school.
Well, i was with her back when i was in primary. It was all fun then. We were'nt in love or anything lar. Normal childish/fun/cute stuff you do when you liked a girl when you
were a kid. (e.g i actually knew she liked me cuz she always tried to trip me over when i walk pass her. Haha) Oh yea, i made my brother ask her. HAHAHA. A teriffic human being, this girl. Miss ya, Zaty.. Wherever you are.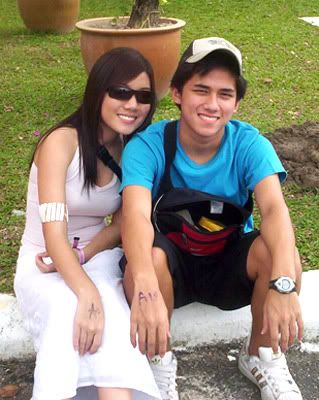 Goh "Dynamitez!" Khing Wei (2001)


This girl, i fell for her ability to just make everybody's day with her smile. Look at that! Her teeth's so white! Oklar, she's nice, no doubt about that and of course guys, she ain't too bad looking ain't she? Well, again we did stupid things kids do when they like girls.. We used to like hold hands during tution.. Oh yea, i used to kiss her, on the cheek.. And running away like a madman straight after that. Making an excuse that i had to go home/somewhere. Hahaha. She's still my dear friend to this day. God those days were so long ago. Haha.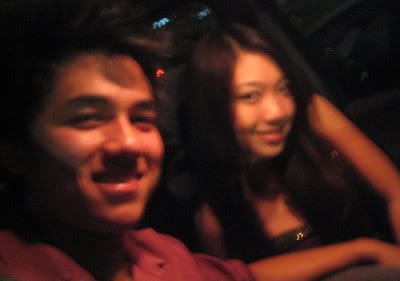 Krystal "I prefer woman" Lee (2001)


Oklar, nothing much to say about this one. Just that it lasted 23 hours and 10 minutes! Oh, and did i mention that she became a dyke riiiiiiight after she broke up with me? Just lovely lar innit? But this photo was taken a few months back when i went to Ghetto Heaven with her. She's a bag of fun la, other then the whole 23 hour disaster. Haha. She's missing in action now. Don't know where the fuck's she at the moment. Check out her blog.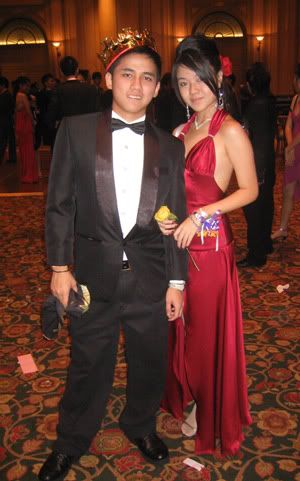 Phang "2 weeks" Ju Nn. (2002)


Yes, i dated a "shicqa". Or however you spell it lar. Well, nothing much to write here la except that she was kinda like HOT stuff when I was together with her so it was quite hard to maintain a relationship but anyhoo, it was a fun 2 WEEKS. Haha. Don't really see her around these days.. Hmm. Wonder where she is eh?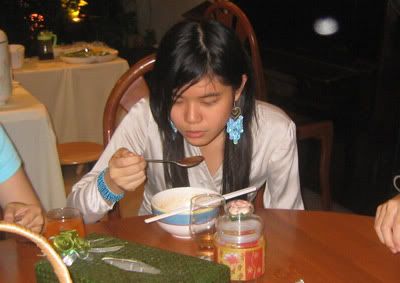 Christine Houng (2002-2004)


First time i ever was in "love". First kiss. First time i was with a girl for over an 8 month period. I was with Christine for 2 years. It's kinda long lar.. For a 15/16 year old. Haha. Of course, like every other long-term relationship.. There were a heck of a lot of probs. But i think that's what held us together. Well, of course.. Till that LAST one lar. Haha. It was a bitter, bitter one.






Liyana (2004-2006)


She made me wait for 9 days for an answer. Haha. She's smart, funny, caring, nice, vulgar(haha).. Practically everything a guy could ask for a girl la. Haha. She's a great "people" person, my classmates, friends, mum.. They ALL loved her. I even dragged her to "buka puasa" with my entire family once. She hated me for awhile after that la, but the wonderful thing is.. It didnt feel weird at all. Not one fucking bit. Haha. She's a year younger then me, but being with her feels like she's 3 years older. She's just so matured for her age.. That's probably one of the best things about her, and why i was madly in love with this one. Bah, but ending things with her(mutual,actually) was probably the most mature/difficult thing i ever did. It was for the best. She's having the time of her life @ Taylor's now because of it. Bah, she deserves it.


Well for now, things aren't as easy as then where i like a girl, she likes me back, we date, she's my girlfriend, end of story. It's much complicated now, and she knows it and we promised each other that we'll figure it out once the holidays are over. Because for now, we're just stuck at where we are, not going forward or backward and it's just eating us from the inside. Bah, well.. For everything good thing in this world there's a price? Ain't it?

(to all the girls above, i'm soooo sorry if i said anything to offend you or anything!!! whatever it is it was unintentional! really!)

Toorah.