Candles for Khing Wei.
She's gotta be the luckiest girl in the world. Who else gets 3 surprises for her birthday in one day? Her name is Goh Khing-Wei. Yeap, that girl whose hand i use to hold during tution last time and giggle afterwards. Haha. Haih, form 1 days. Although i only took part in two out of the three surprises, i think it was really sweet that Agnes and co went through so much trouble for her. After all, she is one heck of a nice girl.

However, i really liked the last surprise. It went like this. We all watched Geisha after dinner at Fish and Co aka 'Eat Our Fucking Overpriced Fish and Chips on a Frying Pan!' Restaurant. After that, we were told by Agnes to drive to her house before she reached. Yay, for the first time i was asked to drive fast! 1u to DJ in less then 6 minutes. Hoho.

Agnes and Wui Leng told Khing Wei that she had to go home but actually she went to her house to do this :

If i did this for Kin Ian he would never ever talk to me again.
Ever.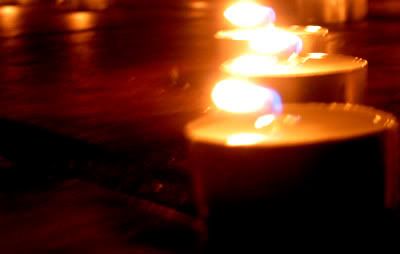 IKEA candles. Everybody uses it.


The next day, i had a recruitment project @ Sri Kdu. Although it did go reaaaallly well, but i think their interests will fade in time. These students live in luxury, how the hell is camping, pioneering and backwoods cooking gonna appeal to them, really? We managed to get like 60 recruits and i'll be damned if 8 were left by the end of the year, seriously. Moreover, for some reason there was an overwhelming response from the girls compared to the guys ala 73rd Petaling. You can't blame them, i mean, who could turn down scouts when they have hot pieces of hunks as scouters eh?


Eugene, Junhann, Me, Diandran and Fung How.
Kay, maybe scouter lar not scouters. Singular, not plural.

Sri KDU people, seriously. Fully air-conditioned classrooms, a restaurant for a canteen, library bigger then Tropicana's, super hi-tech IT lab and oh yea.. a teacher's lounge as a scout den.


37th Troop of SMKDJ.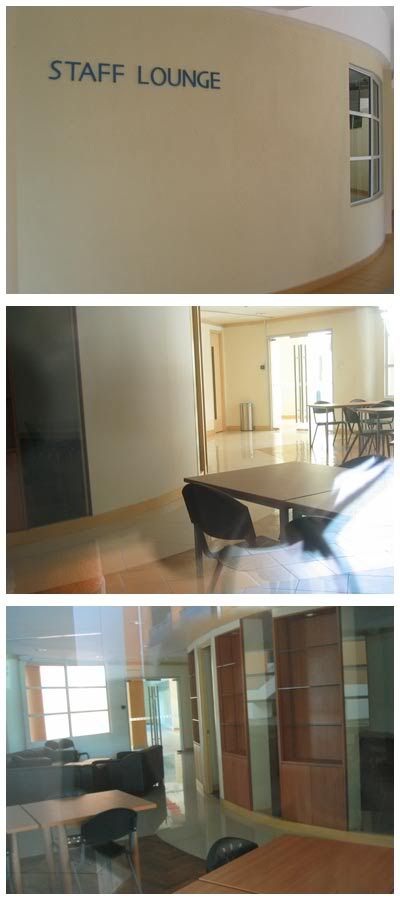 Effking future Scout Den of the Scouts of Sri KDU.

Not that surprised actually, considering they pay like RM10,000 per semester. Have you ever seen RM90,000 flashing pass your eyes?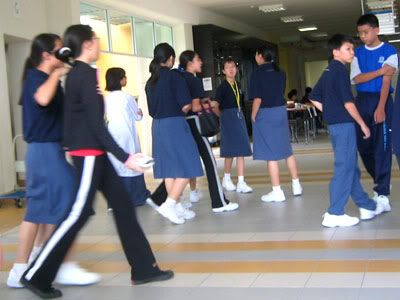 Theeeere you go.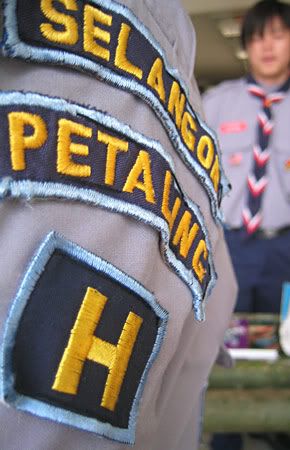 No subject. I just like this picture.



This one too. Haha.



That's probably all the zillierubbish that i can come up for today. Happy Chinese New Year peeps.
You have a good one.

=]